Documentation
Complete and updated service and product documentation available for viewing and download. Select a category to begin your search.
General Information
The global collapse of the supply chain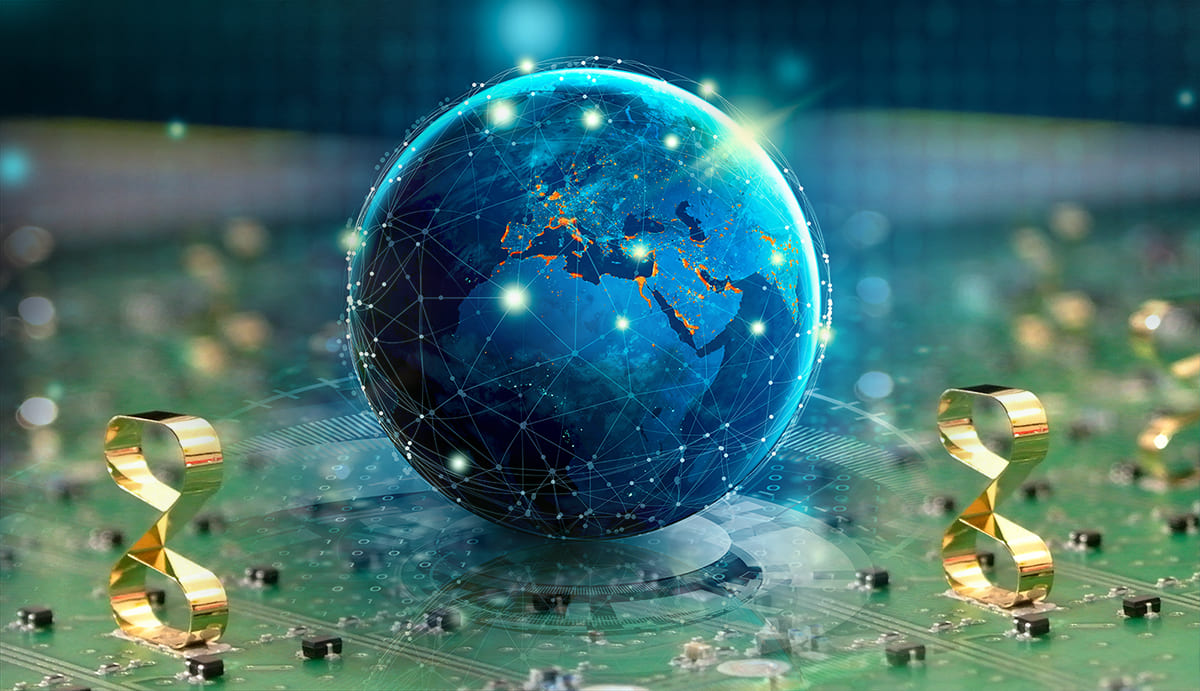 Since the world suffered an unparalleled upheaval in March 2020 with the almost complete collapse of the material supply chain caused by the lockdown during the pandemic, we have been living through an extraordinary situation that affects every company. Televes notes how the supply chain is being re-established, but we continue to suffer from the lead times and the sharp increase in the costs of all the raw materials we use.
The wise decision making we adhere to during times of risk and uncertainty has meant that we have had no major material supply problems since June 2020 to today. Our actions for 2022 are being similar, with the close coordination of the Procurement and R&D departments, trying to anticipate problems and redesigning our products in many cases with great success.
We have the strength of having very powerful R&D departments and factories with relevant capabilities and versatility. We also have a structure at the business, planning, and procurement level with a degree of knowledge, experience, and professionalism, which allows us to be very flexible in the face of changes.
The strength of an organization is demonstrated in critical times, and Televes is proving that it is more than ready to react to these types of challenges
We are currently working with our customers to coordinate the supply of products, services, prices, and deadlines to facilitate continuity for the market's needs between all of us, despite the global situation we are in.
Europe is learning from this situation and is making progress in shaping a single data market defined in its Digital Package plan. The fledgling deployment of 5G networks will lead to the connection of an infinite number of devices to the network and the old continent aspires to compete in the new digital revolution, achieving full technological sovereignty. This will entail a high level of industrial investment in which Televes is confident that it will be a participant, thanks to the know-how acquired from the microelectronic component design and assembly processes, such as TForce technology.
Our people
Victoria Sende
Environmental Manager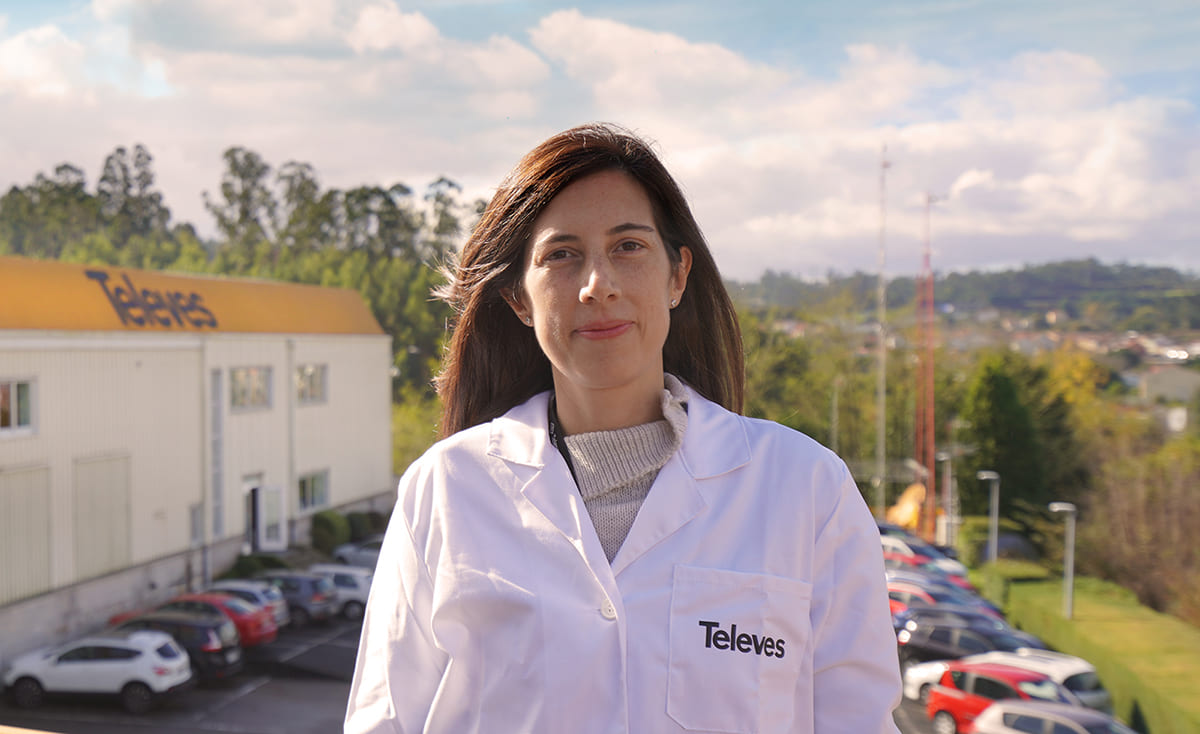 We are contributing to achieving the sustainable development goals defined by the UN in 2015
What is your job at Televes?
The scope of work as Environmental Manager is very broad, but I would say that the main task is to ensure legal compliance, starting with the Integrated Environmental Authorization itself and extending to all legal requirements applicable to the organization in environmental matters. This involves actions in the different environmental vectors: water, atmosphere, waste, and so on.
I am also in charge of the chemical control of the metal surface treatment facilities to keep them in the conditions necessary for optimal quality production.
How long have you been with the company? Could you describe your career at Televes?
My first contact with Televes was as an intern for a few months in the chemical laboratory after finishing my degree in Chemistry.
After studying a Master's Degree in Environmental Management and with about 10 years of previous work experience, in 2014, I joined the Televes team to head up company's environmental management.
What is the most satisfying thing about your job?
Knowing that all the actions taken from an environmental point of view contribute positively to maintaining the environment around us and that, in addition, we are contributing to achieving the goals for sustainable development defined in 2015 by the UN.
And the hardest part?
Environmental legislation is fast-changing and increasingly demanding. Adapting to new requirements sometimes involves considerable economic, technical, and human efforts.
For example, last July we carried out audits with AENOR of our quality, environmental and occupational health and safety systems. The results were very positive, but the process is demanding, as are those related to inspections by the environmental administration.
What in your opinion are the key values in the company?
A multidisciplinary team and, in spite of the current times, to continue committed to our own design and manufacturing.
Televes Corporation
Televes has already launched 3,000,000 devices with TForce technology on the market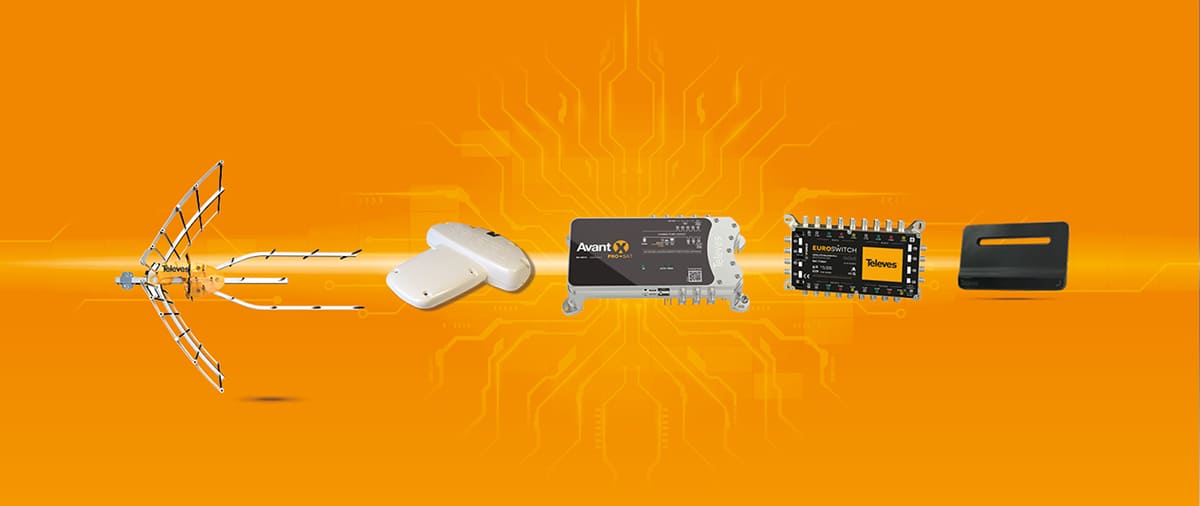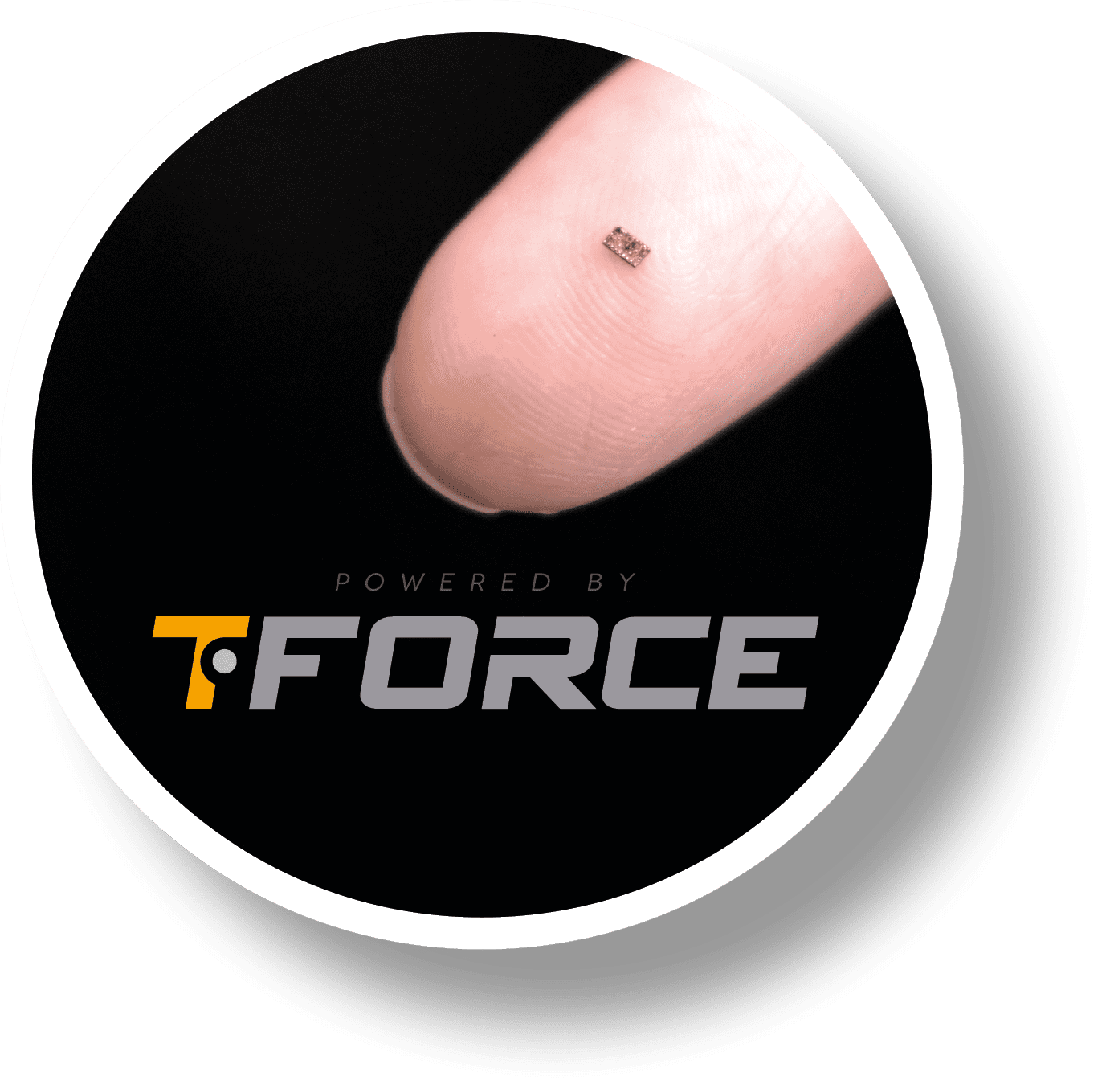 This historic milestone demonstrates the company's technological capability to design and assemble integrated circuits using semiconductor compounds such as gallium arsenide that operate in the microwave band. This gives Televes' TForce products values and features that are difficult to match with traditional silicon technology.
In the current global scenario of dependence on Asian component supply, Europe is committed to technological sovereignty and is beginning to draw up initiatives to develop the industrial fabric in microelectronics.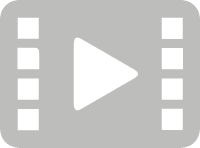 en.televes.com/tforce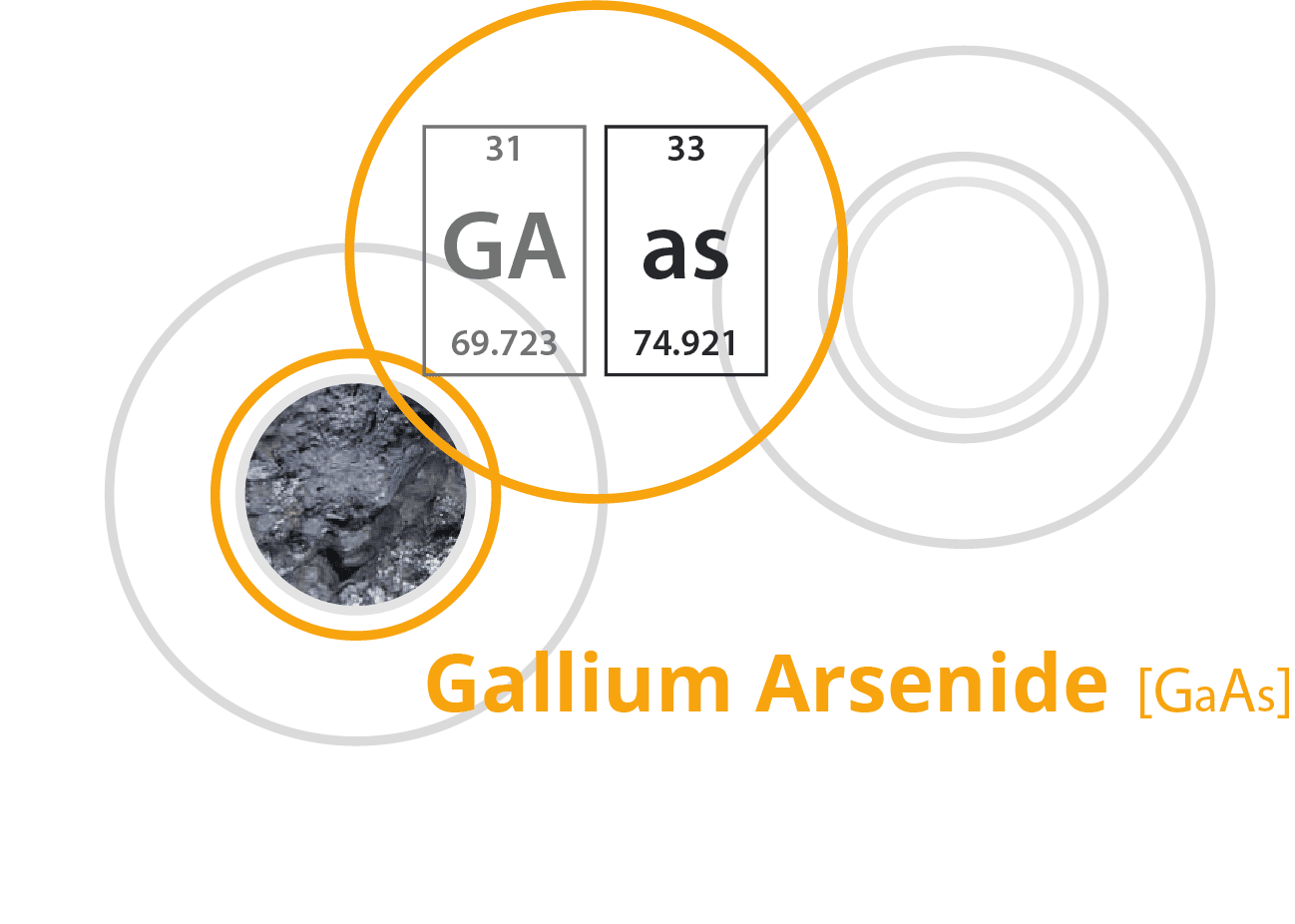 Product news
Overlight Series
TV distribution over optical fiber

A low-loss, high splitting ratio FTTx solution to bring TV to housing developments, hotels and campgrounds, residences, and of course, large collective buildings
The Overlight system consists of several devices that work together to bringTV to the users, either terrestrial or satellite, via optical fiber. This type of FTTx solutions experience low losses. So they can be used to reach longer distances and serve more users over the same infrastructure, reducing installation costs and materials. In addition, the Overlight series is compatible with GPON networks, making it easy to integrate with hospitality structures that typically rely on this technology.
Thanks to engineering advances in terms of electronics and optics, Overlight has an optimized design in terms of losses and power, which provides for installations of up to 64 users, with possibility of re-amplification to serve a greater number of homes.
Additionally, the 100% Televes design and manufacturing, in our robotized facilities with quality verifiers at all stages, guarantee product reliability. This translates into an efficient and durable installation, capable of maintaining the quality of service over time without major maintenance.
La The Overlight series is made up of different components:
Optical transmitter: Converts the RF signals from TV to fiber. It is usually installed near the pickup area, since both DTT and satellite antennas are connected to it. The satellite input is 'wideband', so it requires a specific LNB wideband that offers all the services in 2 outputs (vertical/horizontal). Depending on the application, we can choose between a transmitter emitting at 1310nm or 1550nm. In fact, it is possible to extend the service to 2 satellites, connecting each one to a transmitter with a different wavelength, and multiplexing both outputs to obtain all services on a single fiber.
Optical receiver: its role is to capture the optical signal sent by the transmitter, and return it to RF to distribute the services to the users through a conventional coaxial network. Thus, this element is installed as close as possible to the dwellings since its outputs, which are the quattro type, must be connected to the multiswitch network. This range also offers dCSS/Legacy receivers, for installations compatible with this technology.
For more detailed information, download our exclusive Overlight brochure: contents.televes.com/en/overlight
Ideas
Deploy RF TV over existing non-GPON data fiber network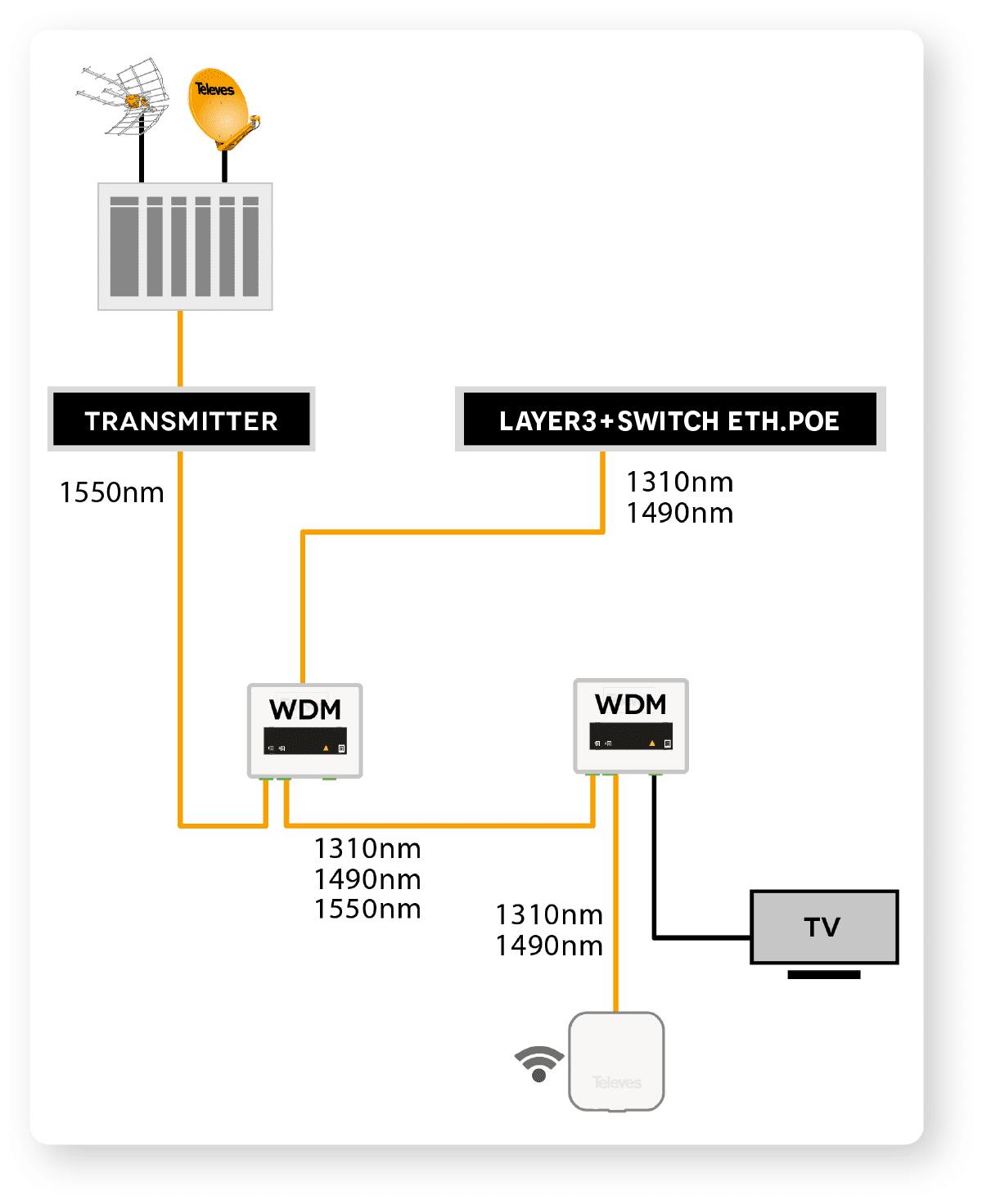 A GPON point-to-multipoint distribution allows us to use wavelength multiplexing to transmit over the same fiber the upstream and downstream data along with the RF TV signals (RF overlay). This is possible because GPON uses the 1310nm and 1490nm wavelengths for data stream transmission and reserves the 1550nm wavelength for RF overlay.

It is possible to apply the same wavelength multiplexing principle to RF data and TV transmission in a point-to-point data network with conventional switches. The Televes SFP kit (Ref. 769212) uses the 1310nm and 1490nm wavelengths for data transmission, this allows using the 1550nm wavelength to transmit RF signals over the same single-mode fiber.

If we combine these SFPs with 1550nm fiber transmitters (e.g., Ref. 769801), fiber multiplexers (Ref. 234740) and the receiver/demultiplexer (Ref. 237330), we will be able to use an existing fiber to transmit TV on RF. Thus, we can provide TV service in points of the network that may not be covered with coaxial cable in a simple way without changing the performance or structure of the existing network.
FAQs
What is the difference between LSFH and LSZH?

The answer is very simple: none.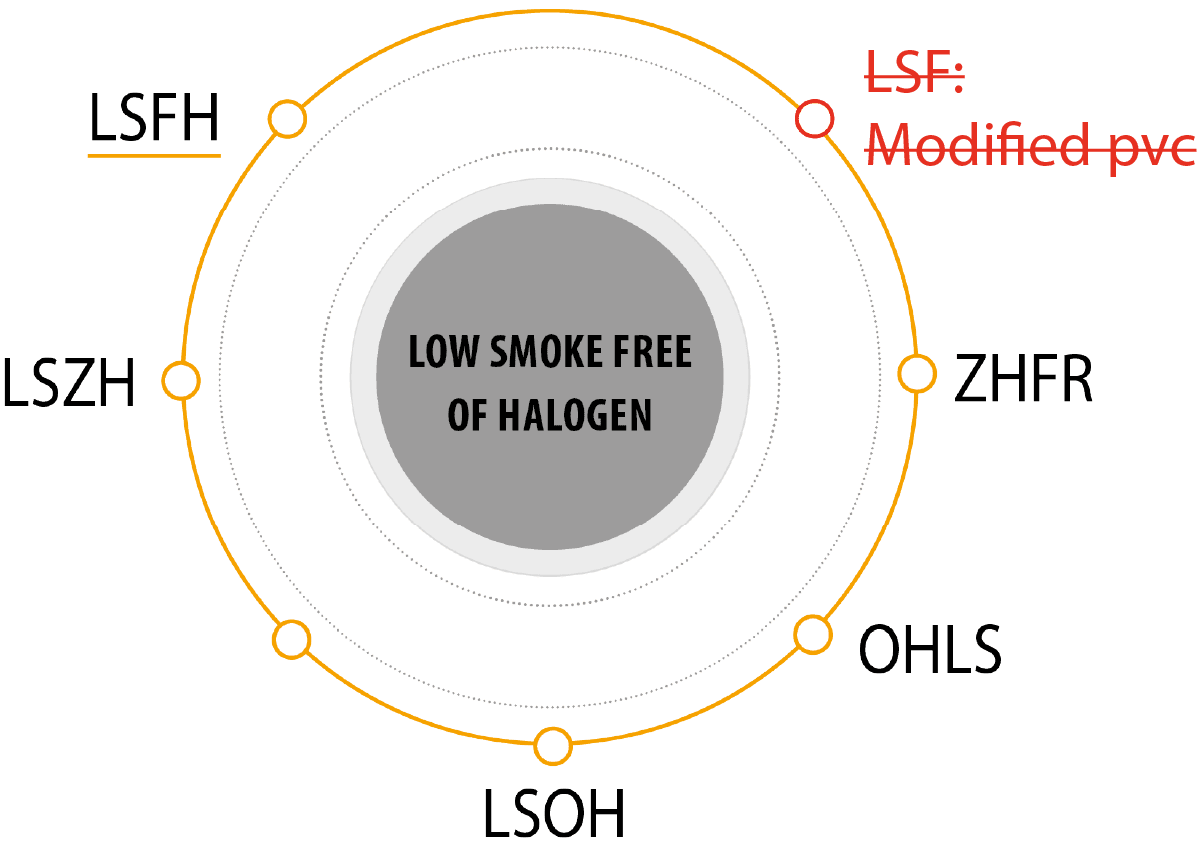 The LSFH concept (Low Smoke Free of Halogen) guarantees that a material is halogen-free, and is often used to classify cables in terms of reaction to fire. Thus, a cable with an LSFH sheath exposed to a heat source has retardant properties and emits very low levels of smoke or toxic gases. Because it is the safest option, its use has become widespread in telecommunications infrastructure in public spaces, transportation such as airplanes or trains, and areas with a fire risk or poor ventilation.

There are several synonymous terms for LSFH on the market: LSZH, LS0H, LSOH, OHLS, and ZHFR, but it is important to note that they all mean exactly the same thing.

A term that is not at all synonymous with LSFH, and it is crucial to identify it correctly, is LSF. While LSFH cables are made of special thermoplastic compounds that guarantee their qualities, LSF cables are made of modified PVC, so they do emit black smoke and toxic gases when burned, putting people's health at risk. Moreover, the amount of PVC that a manufacturer can include in an LSF material is not regulated, so the actual reaction of a cable like this in a fire is completely unpredictable.
Facilities
Hotel Ecos del Sella (Torrelavega, spain)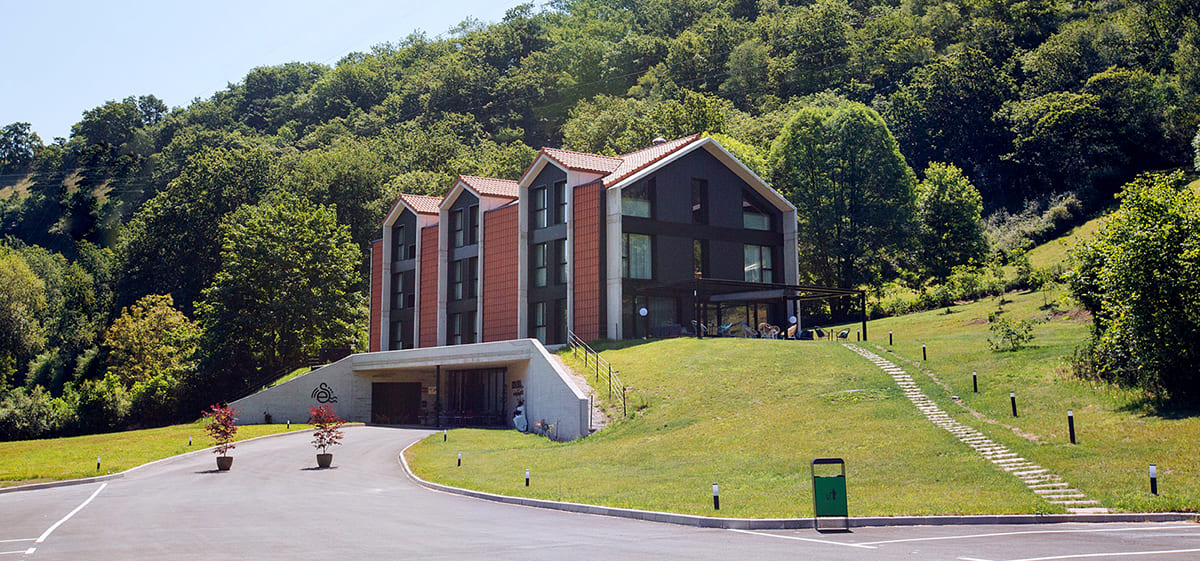 Hotel Ecos del Sella, the challenge of mobile coverage in a special architectural structure
The enclosure has perimeter walls with reinforced concrete that hinders 4G communications coverage inside. It is a building in a prime location, but with limited mobile coverage in its location. If we consider the materials used in the exterior walls, the end result is that radio wave reception inside the building was very compromised.
Tesat, Televes equipment engineering in the Torrelavega, Cantabria, area, offered a solution with the installation of three 4G routers with two 4GNOVA antennas for each device. The 4GNova antennas achieve the necessary 7dB of gain. The routers add up to a Hispasat satellite connection. The four flows enter a load balancer that adds up the bandwidth of all networks, meeting the goal of optimal 4G signal reception and distribution throughout the interior of the hotel.
Televes in the world
Televes in the World
CEI Symposium for lighting networks

Vigo (Galicia)
September 29-30
Iván Rodríguez, Ignacio Seoane, and J.Luis Cruz Rojano made presentations over the three days, focusing on the market situation, new materials, and solutions, thermal management of lights, technologies for remote access and management of the light network and Televes success stories in the sector.
IHS (Independent Hotel Show)

London (United Kingdom)
October 4-5
The event focuses on business environments for boutique and luxury hotels. So Televes focused its participation presenting its proposal of a Corporate Channel for the hospitality sector.
FEGIME Meeting Point

Madrid (Spain)
October 4-5
The fair returned to in-person activity after two years interacting through videoconferences. Televes wanted to be present with a stand displaying its solutions for diversified sectors in TV distribution, professional LED lighting, multimedia services for Hospitality and DataCom for data networks.
AHP (Hospitality and Tourism Association)

Algarve (Portugal)
November 11-13
The 32nd national congress was held to discuss the future of the sector. Televes Portugal presented its comprehensive and modular projects adapted to the specific needs of each establishment, focusing on IPTV and entertainment solutions.
Expoconstrucción y Expodiseño

Bogota (Colombia)
November 23-28
Considered the most important business platform for the construction sector, Televes continues to contribute its know-how to the development of the RITEL regulation, highlighting its Avant X programmable control panel and the H30Evolution professional meter.
Training
Planning a Wi-Fi network in hospitality environments
How can I optimize my hotel's Wi-Fi network?
In standalone buildings, the WiFi Internet access network used by customers is a single network distributed by several access points.

The frequency at which these access points (AP) radiate depends on their configuration, and it is very common to leave it in 'automatic' mode so that the AP firmware itself chooses the frequency and the emission power.

When the network propagates through several APs, there is a risk of coverage overlapping and interference between devices, which causes a decrease in traffic and therefore in the quality of service.

The solution to this problem lies in planning frequencies and powers according to the location of the APs. This involves assigning a fixed channel and power that avoids interference to adjacent APs.

The attached figures show how, using simulation software, the APs in a building can be configured as well as the initial graphs in automatic mode and the final graphs after frequency planning.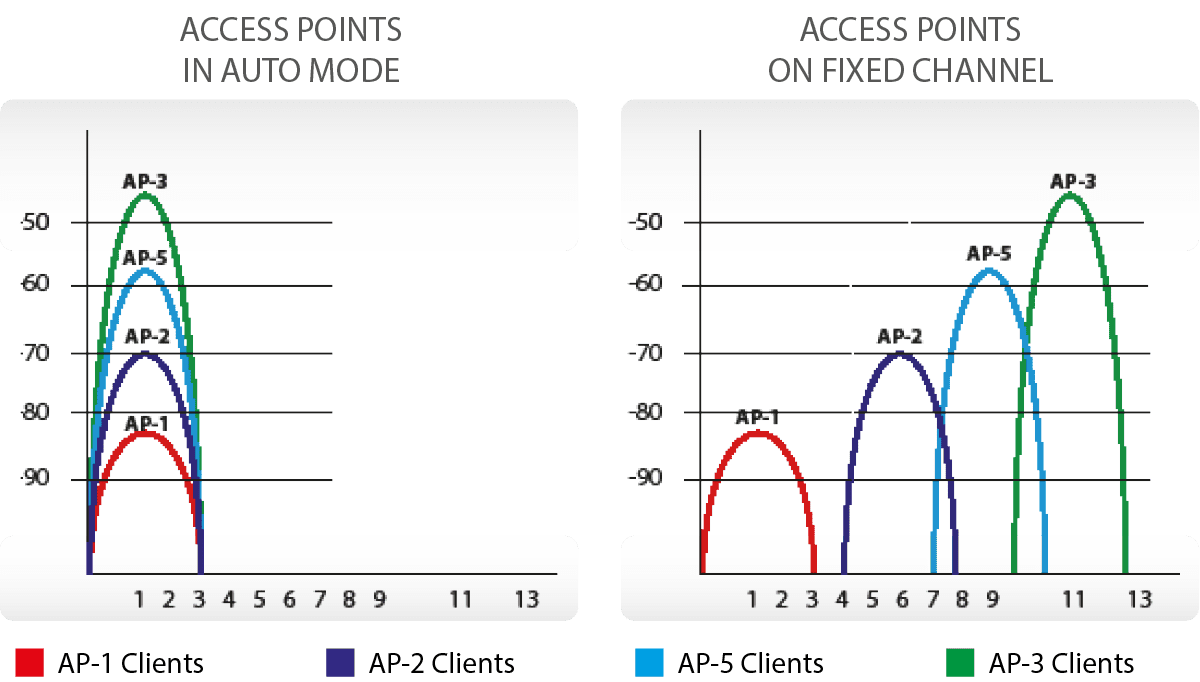 Don't miss it!
New entertainment tools and services with Arantia TV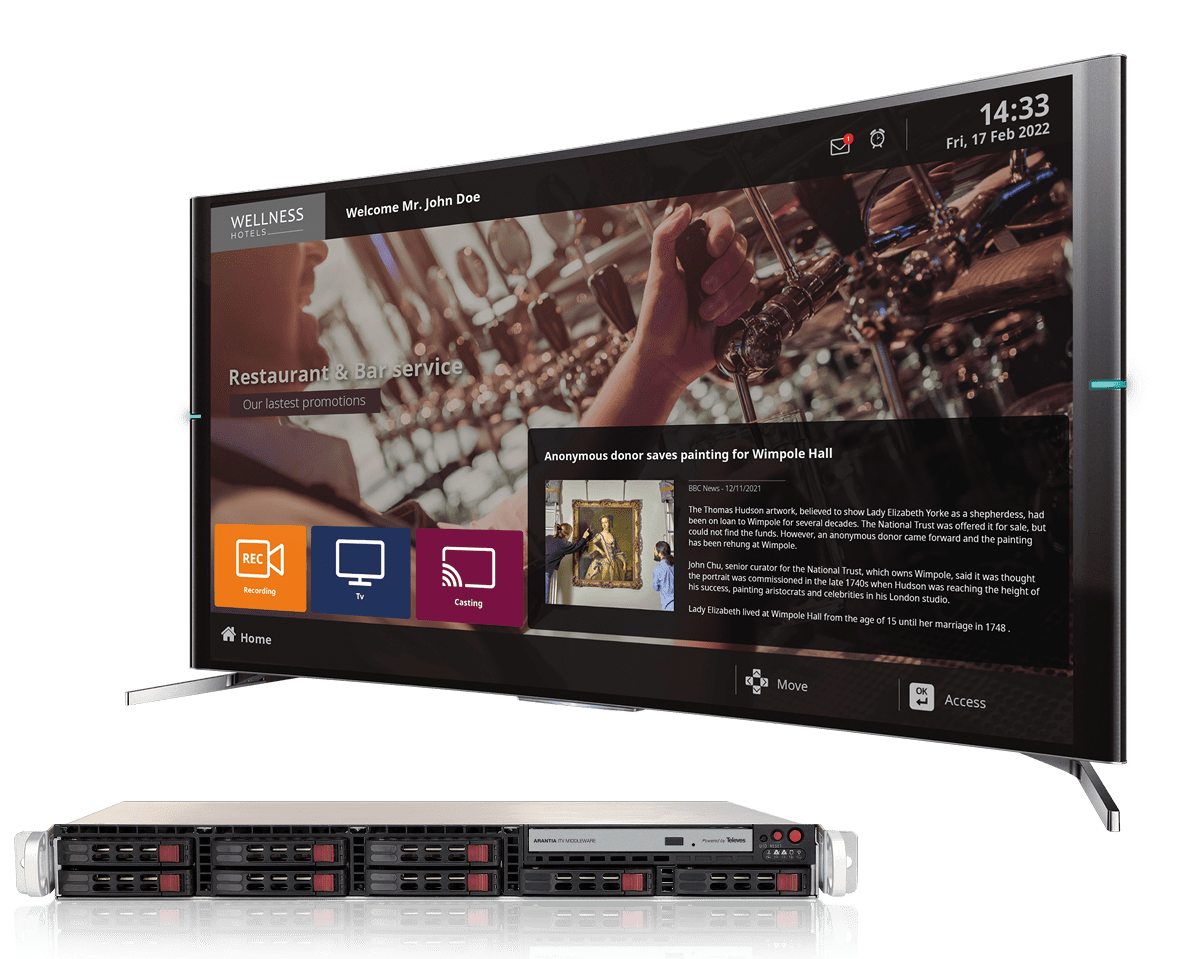 The interactive TV service Arantia TV continues to evolve with a new software version that provides hoteliers with the necessary tools for more complete and personalized guest service.

Among its new features is the option of displaying on screen the latest news listings from the main media sources so that guests have up-to-date information of interest throughout their stay. If the establishment also wishes to share its own commercial content and promote its brand among its customers, it offers the possibility of setting the hotel's own corporate channel on the main TV menu.

These new interface customization options also include the configuration of the menu and appearance of the interactive TV according to the customer group, allowing the content to be adapted to their tastes and needs for a better user experience.

Another new feature of this update is the network video recording service, also known as nPVR. By integrating an nPVR server into the Arantia TV system, it is possible to record and store entertainment content on the system for guests to access at any time during their stay.