Top mast holder, Hot-Dip Galvanizing + Painting
550 XL tower - Reinforced
Steel mast holders are reinforced to support configurations of significant height (200 m approx.) or subject to high loads and adverse weather conditions.
Generate PDF

Televes reserves the right to modify the product
Highlights
Anchoring system based on plates and union nuts
Outstanding stiffness and mechanical strength
Solid tube, no internal corrosion
Maximum height of the 550 XL tower: 200 m (as per calculation conditions)
Main features
The hot-dip galvanizing surface treatment provides enhanced durability in adverse corrosion conditions
Colour paint, oven-lacquering with polyester electrostatic powder
Mast max. diameter: 62mm
Mounting details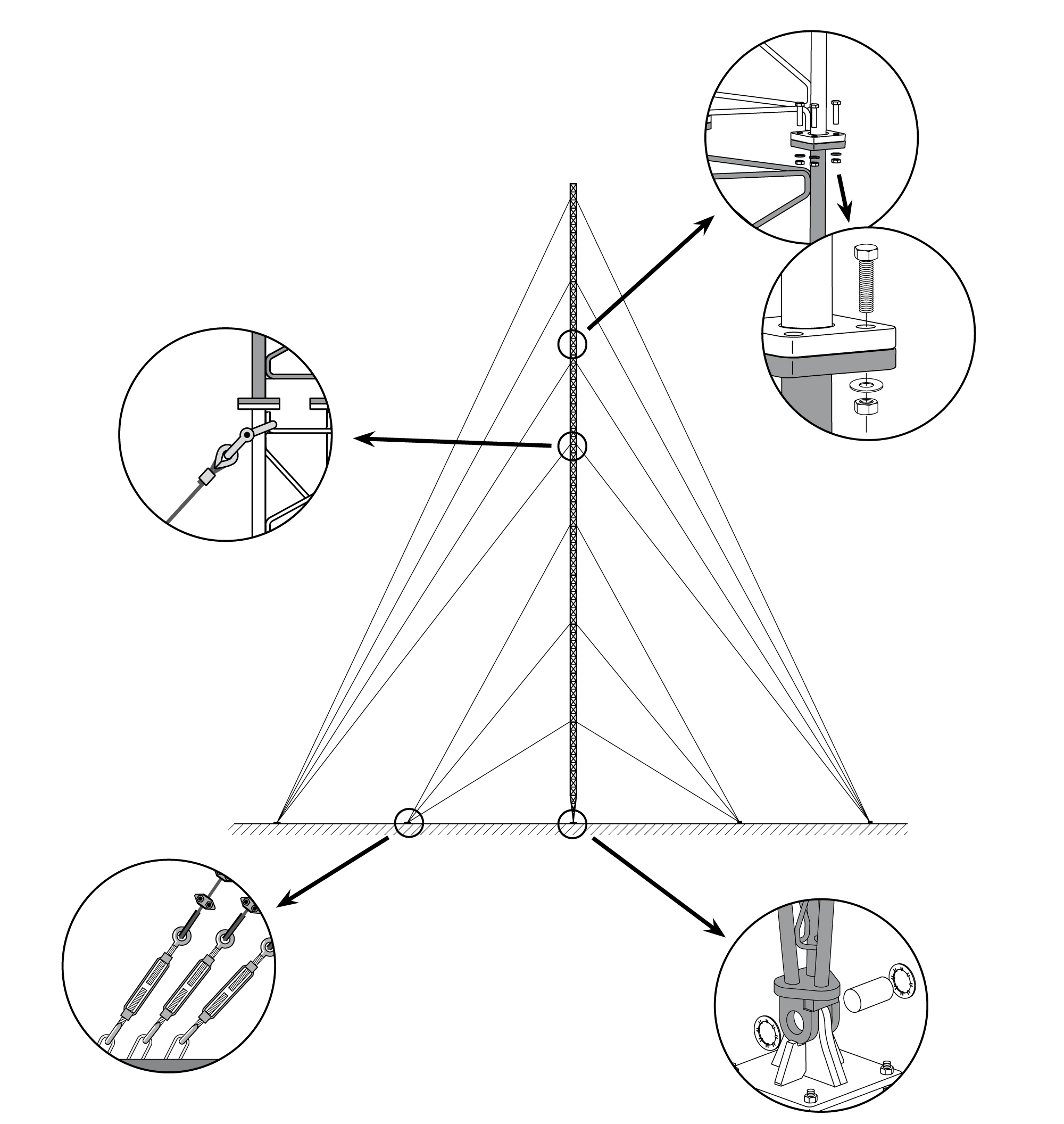 It consists in fixing the lower section to the base, set it in upright position and levelling it. The subsequent Middle Sections are then mounted, equipped with the appropriate guy wires; the mounting is carried out by climbing on the previously mounted sections and hoisting the new section with the help of the appropriate lifting tools.