Interview with Antonia Varela, PhD. in Astrophysics from the IAC and President of the Starlight Foundation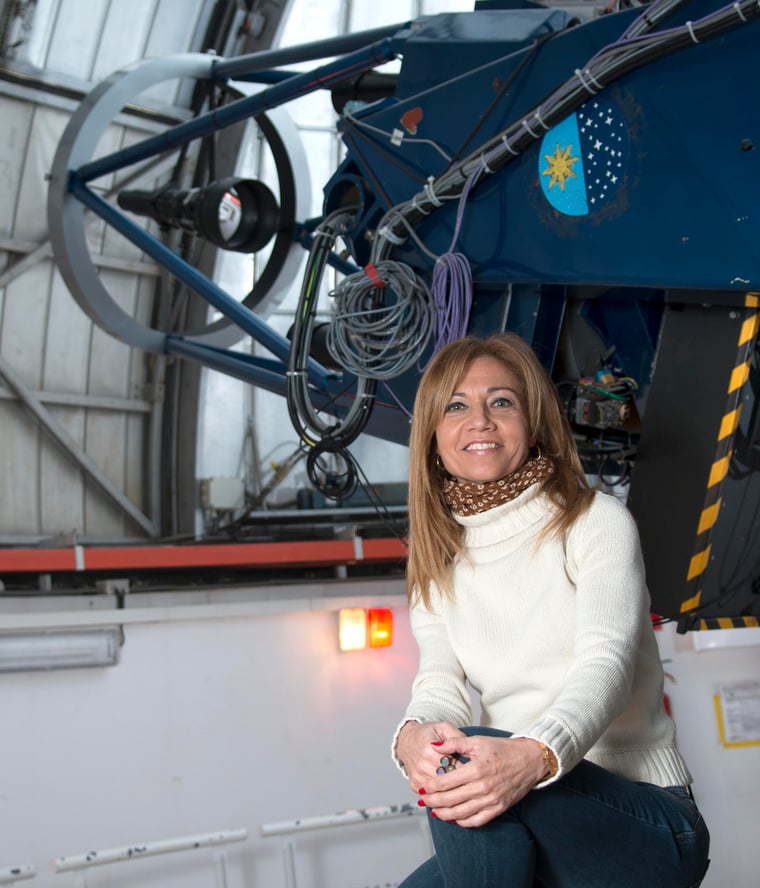 Antonia Varela at the Canariy Islands Astrophysical Institute
Santiago de Compostela, December 13th 2022. When designing professional LED lighting solutions, one must consider the technical, regulatory and functional requirements of both the sector and the customer without neglecting the environment.
Driven by this concern, we at Televes wanted to know the opinion of one of the most qualified people in the world to talk about lighting that is respectful to the night sky.
Antonia Varela, PhD. in Astrophysics from the Instituto de AstrofĂ­sica de Canarias (Canary Islands Astrophysics Institute) and president of the Starlight Foundation, has shared her vision on the trends to be considered concerning responsible and sustainable lighting.
Televes (T): Fighting light pollution is an issue that has raised interest among manufacturers, professionals and public administrations, which is already touted as an award condition: in your opinion, where does this awareness raising stem from?
Antonia Varela (AV): For over 30 years, the Canary Islands have been home to two of the most important observatories in the world. The Sky Protection Office was created at the IAC (Canary Islands Astrophysics Institute) to analyze different parameters. It has been concluded that, even if we had exceptional conditions for astronomical observation (because of the area's climate, geography and altitude), there were anthropogenic aspects that severely impacted the clarity or transparency of the atmosphere due to the misuse of luminaires resulting from the increase in population and tourism.
Awareness has been raised ever since, especially among members of the astrophysics community, who were the first to warn about that growing threat. As a result, the first government bill to protect the sky over the Canary Islands Observatories was passed in 1998. Up to that moment, the existing laws in other countries focused on energy and money savings without considering light pollution. In other words, there was still no social awareness.
That was exactly when the science community started to study this phenomenon in depth, offering data and appealing to everyone in the world to build awareness. That's how the IAC held the first International Starlight conference in 2003. In 2006, it was celebrated along with institutions such as UNESCO, the World Tourism Organization, the International Astronomical Union, UN commissions, etc. On La Palma island, the first manifesto in favor of the night sky and the star light was then drafted and signed. We were not only referring to the need to protect it, but the right to do it because of its implications and effects on biodiversity and life itself.
This was the first time we ever talked about its effects on the environment and the sky scenery, with its cultural, aesthetic, or religious connotations. Another ground-breaking and important aspect is that it was the first time that the sky was referred to as a resource and as the driving force of sustainable economy through star tourism or astrotourism. This was a breakthrough in terms of raising awareness on this issue and, from that moment on, plenty of administrations started to mobilize, resulting in considerable savings for the public funds.
T: Why is it so important to preserve our night sky?
AV: For a number of reasons, among others, the preservation of the environment and climate. We now know that lighting contributes to greenhouse gas emissions and affects our biodiversity by altering the circadian rhythms and biorhythms of animal species, wildlife and humans. It can help preserve health.
Apart from that, the sky is a landscape with deep cultural connotations. It also drives sustainable economy promoting tourism in cities – some of them with historical resources despite their impoverishment – where astrotourism has a positive impact on quality jobs.
In this sense, we at the Starlight Foundation are boosting the creation of a new figure: lighting technical engineers for light pollution prevention. Their main role is to audit projects from a legislative point of view, offering support when establishing ordinances, a field where much more must still be done.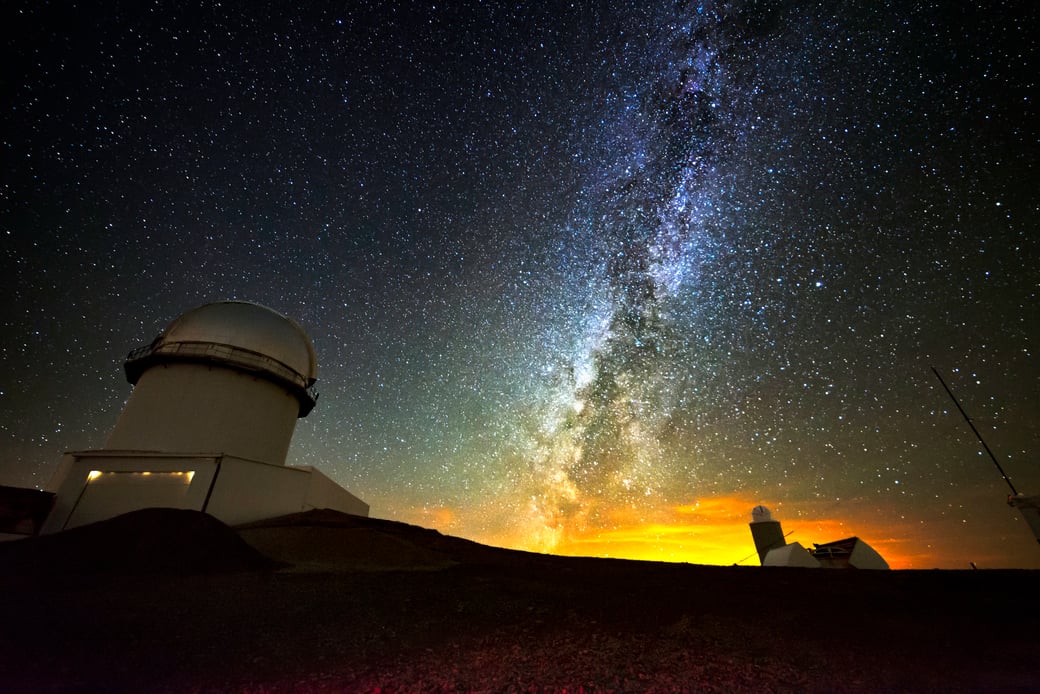 T: What do administrations need to know when starting a light project aimed at protecting the night sky?
First off, engineers specialized in either public or private lighting prepare a lighting project including information on the area to be lit, goals, technical paper. Then, the project is audited, establishing specifications according to specific criteria on luminaires and distances, orientations, uniformity, etc.
Starlight provides administrations with a list of luminaires complying with the organization criteria – which are, therefore, non pollutant. We also offer recommendations considering parameters such as the spectral index, glow, light emitted to the upper hemisphere, etc
Engineering teams can submit their projects so we can check them and give advice, if necessary, on deficiency or excess or if they fail to meet with regulations. They are also offered recommendations on lighting management, such as starting or intensity and brightness routines, in accordance with safety and pollution criteria.

T: The Starlight Foundation awards certificates to villages, reserves or tourist destinations ensuring that measures are being taken to protect the sky. How can holding the Starlight certificate benefit villages or cities?
AV: Preserving the sky has a positive impact on several aspects: first, this allows for the protection of the environment and biodiversity, which is beneficial for the territory while keeping its unique value.
As for the economic implications, it leads directly to money savings and greater energy efficiency, so institutions can reduce their expenses. In this line, investing in the Starlight certificate brings about a number of benefits to attract funding for infrastructure and sustainable development. It is worth mentioning the enormous socioeconomic potential in astrotourism, as it can help create quality jobs and empower local communities.
In terms of perception, municipalities awarded with this seal will be considered intelligent, sustainable and caring spaces. This is quite important because it is certified and the ministry scores it. Apart from that, municipalities improve their public image and visibility, at both national and international scale.
T: One of the first companies to have obtained this qualification was Televes, the national lighting manufacturer. How can manufacturers do their bit in this fight?
AV: Manufacturers play a vital role in this fight, as it's within their power to seek for innovation that is in line with obtaining competitive prices, which will allow organizations to consider this kind of projects.
By doing so, they will improve the development of a sustainable market that leaves behind luminaires that don't respect the environment, so less and less products that are not compatible with the Sustainable Development Goals will be manufactured.
From my point of view, manufacturers and professionals, as well as the science community, got started quite quickly in Spain to achieve such goals.

T: In which way can a sustainable and caring lighting project influence in people?
AV: The first advantage to be mentioned is, without a doubt, the improvement in visibility. Every area is standardized, and light pools and dark spots are eliminated, which are the aspects that may affect safety on the street as is the case of spotlights that dazzle pedestrians. The human eye can adapt to such conditions – even if it may need adaptation in some cases. After a short period of time, it will sense a better visibility.
Another key benefit is directly linked to health as, for instance, eye stress can be reduced. Different researches on circadian cycles have revealed that excessive light can be directly related to bipolar disorders; it can also affect the secretion of hormones such as melatonin or cortisone, which may alter our sleep.
In terms of money, an appropriate lighting plan may also imply a reduction in the electricity bill, as resources are minimized and used in a more efficient way.
Lastly, it is important to bear in mind the recovery of the former sky that we had lost and that is important for everybody to recover.

T: At Televes, we would like to thank Antonia Varela for her will and expertise in the fight for the conservation of the night sky by means of a sustained and caring lighting. And thank you for your time and kindness.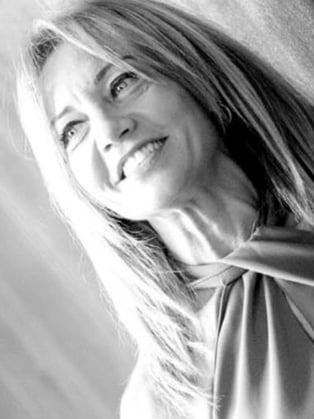 Antonia Varela
PhD. in Astrophysics from the IAC
President of the Starlight Foundation
---