Talent
Televes wishes to engage talent to turn it into leading professionals that will collaborate in building and developing our projects for the future.
Are you excited and eager to learn and contribute? If so, we want to hear from you!
Job opportunities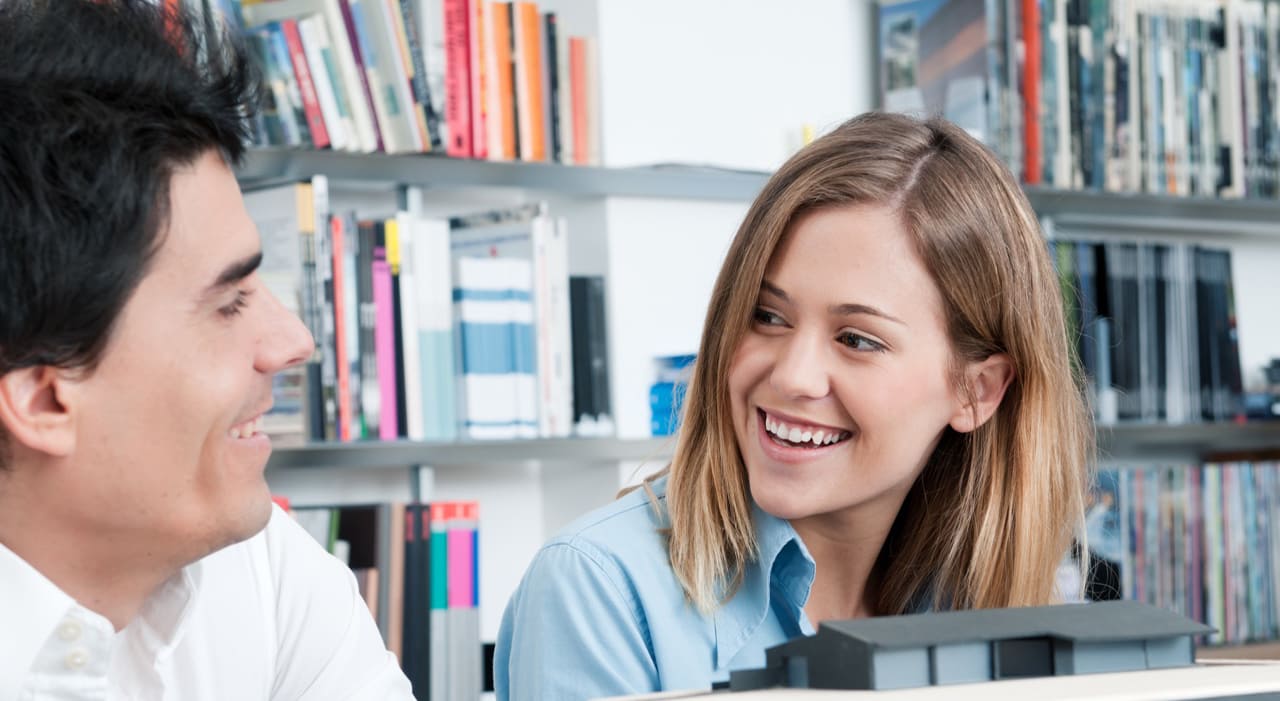 We are collaborating with different universities both at national and international levels, with vocational training centres, business schools and other educational institutions to offer students the opportunity to engage on a internship and/or carry out their final degree / master's degree project with us.

At this stage, you will have the chance to put your academic knowledge into practice alongside great professionals and get to know how a leading technological company actually works.
What are we looking for?
Last year's students or recent Degree, Master's Degree or Vocational Training graduates
Good academic record
B2 English level. Knowledge of any other languages is an asset.
Enthusiasm, desire to learn, contribute and keep growing.
What's in it for you?
The opportunity to start your professional career in a leading, dynamic, constantly growing company.
Training plan alongside experts, in innovative projects in which you will put your academic knowledge into use.
Excellent working climate.
Collaboration for a 6-month period and possibility to continue.
Initial financial allocation based on individual profile, subject to revision based on your evolution.
Career development. From the very moment you join the company, you will start building your future with us. We value individual performance and set up development plans to improve it, with the aim of creating excellent teams!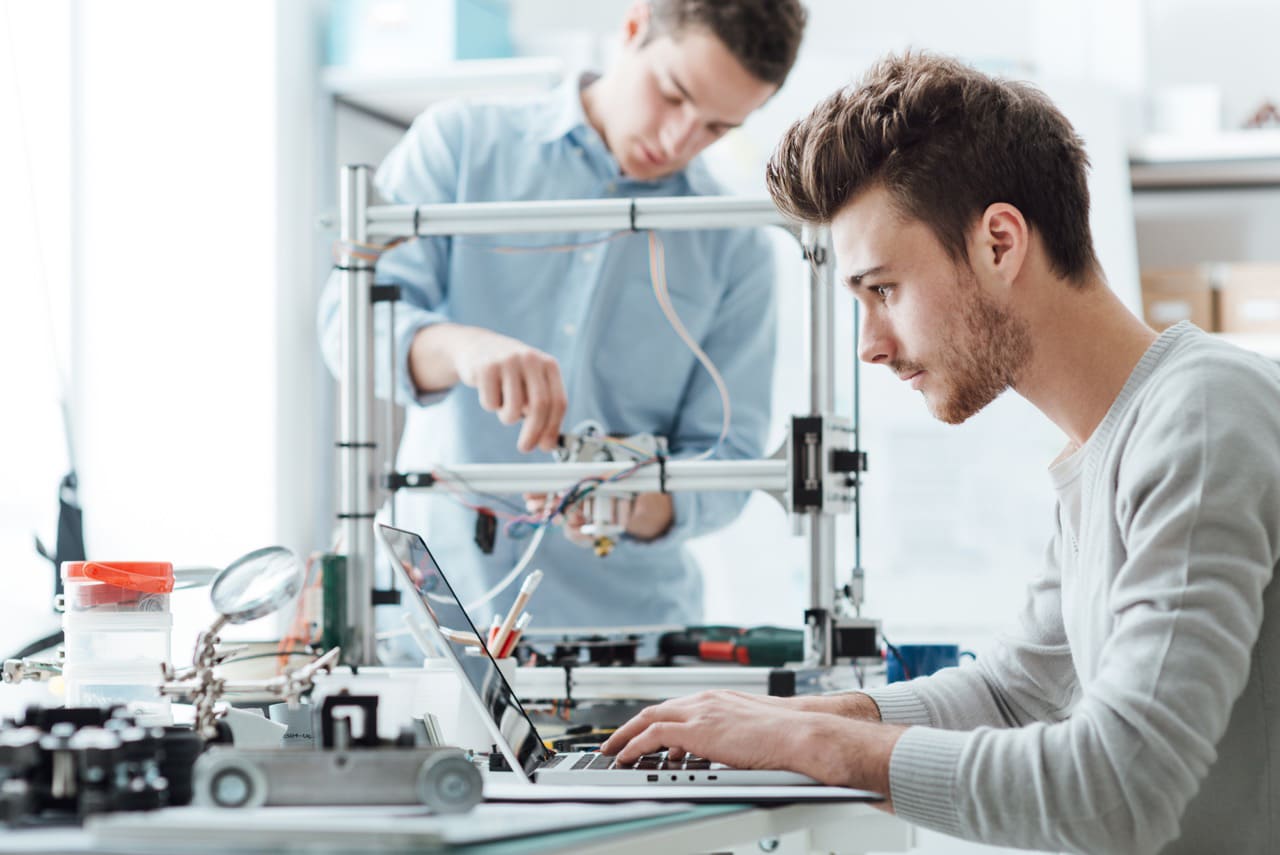 MONTSERRAT LORENZO
Telecommunications Engineer. Digital Home
I started my internship at Televes in March 2016, and since the very beginning I had the opportunity to participate in the development of a major project, where I worked on engineering designs, from software development to hardware design, with the associated technical documentation. I also had to adapt to working in a team inside a very diversified and active laboratory, subject to constant change, where I had the chance to learn a lot and which motivated me enormously, not only at the professional but also at the personal level. This training period has come to an end, and I find I have greatly improved my abilities; little by little, I was given more responsibilities in my position, and now I feel capable of dealing with any project to come.
JESÚS PORTO GÓMEZ
Electronics Engineer. Industrial Engineering and Automation.
I joined Televes in March 2016. Thanks to the grant I was awarded, I had the opportunity to break into the professional world and see what everyday life is like in a big company. Besides, I had the chance to work in the area of Industry 4.0, more specifically in the collaborative robotics domain, and so I was able to learn about emerging technologies.
At a personal level, I must say I learned the importance of team working and what a person's contribution can mean to society by sharing ideas and searching for solutions, not only from a self-interest perspective but with a group in mind. I would also like to highlight the quality of the human group I had the chance to work with, which helped me integrate as quickly as possible.
EMMANUEL PONTE
Industrial Engineer. Production Manager.
I joined Televes in April 2014 as an intern in the Manufacturing Engineering area. As soon as I started, I could benefit from a specific training programme to get to know the different areas of the company, which helped me adapt in no time.
From the very beginning, my supervisors devoted all the time required to solve my questions. I soon started taking part in meetings and projects that showed me first hand decision-making. I have always felt my opinions were considered, something that helps building self-confidence. This is one of the key aspects of the good atmosphere in this corporation.
At the technical level, Televes is one of the best companies for any professional in the industrial arena to develop a professional career. Thanks to the company's constant quest for innovation and the multiple manufacturing processes, every day brings something new to learn, which is a key aspect for me.
JORGE VILLARINO REY.
Industrial Engineer. Time and Methods Manager
My journey in Televes started in May 2017 as an intern in the "Methods and Productivity" department. They made me feel very at ease from the very beginning, by getting me involved in the company's daily operations.
In my opinion, Televes is an extraordinary breeding ground for the development of my job as an engineer. Every day, I deal with and learn new things, since we are in charge of the whole process, from the moment the idea is born until the product is in our hands; this constantly makes us look for innovative solutions to the different problems that arise. This is possible because, despite Televes being a multinational company, it still is a family business where we all have to contribute and where we are all heard.
ELENA IBRAIMOVA
Graduate in Business Administration and Management. Business Development and international subsidiaries.
The internship programme of Televes - which has turned into my second home - gave me the chance to start developing my career path. Born and raised abroad, after completing my Business Administration and Management studies and my Foreign Trade degree, I found the dream job that fulfils all my needs: supporting and managing international subsidiaries.
Since I joined Televes in July 2014, I had the opportunity to develop and improve the subjects of my studies and get to grow and learn in a company fully devoted to international activity, boosting my academic knowledge to a whole new level.
In short, the three aspects I would like to highlight about Televes are the teamwork, the comradeship, and the wide range of job opportunities; they truly make for a personal and professional experience that is essential for anyone willing to learn and grow in an ever-changing environment.
FÉLIX BLANCO RUANOVA
Industrial Mechanical Engineer. Industrial Engineering and Automation.
A finales del año 2012, recién finalizada mi formación universitaria, tuve la oportunidad de disfrutar de un período de prácticas en la Corporación Televés. At the end of 2010, right after completing my University studies, I had the opportunity to follow an internship in Televes Corporation.
From the very beginning, I found a company with an extremely open and inviting working climate, where people strive to help.
I participated and keep participating in multidisciplinary teams, where comradeship, cooperation and creativity reign. I was given the opportunity to feel appreciated, to make decisions and to take part in the development of new products.
The Televes strategy has allowed me to access a continuous academic and professional training in the most cutting-edge technologies, as well as to make progress both from the personal and the professional perspectives.
FRANCISCO FARIÑA FERNÁNDEZ
Telecommunications Engineer. Microelectronics.
Televes was the perfect link between the academic and the professional worlds. Here, I was able to apply the knowledge gained through the years of university study to real products, using sophisticated simulators and measuring equipment. The working climate is perfect for someone who is eager to learn. You are surrounded by highly qualified people, with many years of experience in multiple sectors and always willing to help.
One of the greatest experiences I took away from the company was the opportunity to explore the smallest details in the full development of a product. Being able to understand and participate in all the processes required for an idea to turn into a final product, in every little detail, and to see how people collaborate to make it happen, is something you can only experience in a company like Televes.
SILVIA GONZÁLEZ VILAS
Telecommunications Engineer. Pre-sales and Documentation Manager.
You always feel a little bit lost when you graduate. Televes designs technology and manufactures its own products, supervising them throughout the whole process; this is why multiple areas with multiple professional profiles are required. Accessing a scholarship in such a broad company provided me with multiple options in terms of professional growth, and it helped me find my true passion. From the very beginning, both my supervisors and my colleagues throughout the company helped me progress, and little by little I started noticing how our subsidiaries started relying on me. I wish to highlight one of my best experiences, which was the fact that very soon I started working in an international environment with very different subsidiaries. A difficult challenge but extremely interesting, since it urges you to acquire a global perspective. To think I was able to choose what I am doing, and that my job actively helps other teams all over the world, is to me the most important motivation.
ADRIANA MOUZO OANES
Industrial Engineer. Planning.
I joined Televes as an intern in April 2014, in a time when few companies offered a job opportunity for people without prior working experience.
During my training period, I had the opportunity to learn from people with a long career in the company, who instilled in me such values as perseverance, and how important teamwork and finding excitement in what we do actually are.
Attending a course about the company itself was particularly helpful, since I got to know and visit different areas of the company with the people in charge of those areas, who fully explained what their functions were.
Televes gave me the opportunity to join a very challenging and dynamic environment; as a result, I believe one of the abilities that I improved the most was precisely the ability of adapting to change, as well as the ability to solve and survive the constant problems and pressure we face in the daily work life.
If you are interested in joining an international and innovative organization where you can contribute your own ideas and develop your professional career
join us!
Access our job opportunities website