Hotels need advanced communication infrastructures
At the hotel, guests need to make use of the same forms of entertainment and the same communications services they enjoy at home (such as the Internet, e-mail, social networks and OTT contents). Surveys show that the quality of Wi-Fi coverage for mobile devices has become one of the key factors in customer satisfaction.
Televes provides an advanced multiservice network for the Hospitality sector.
Televes carries out comprehensive projects aligned with the requirements of the clients in the Hospitality sector. The company puts its expertise into play for the development of telecommunications solutions for the integration of customized television services, the permanent connection to the Internet or to added-value audio-visual contents, the digital signage, the security systems, the management tools, and the energy efficient solutions.
The big challenge is the deployment of advanced optical-fibre PON multiservice networks to the hotel rooms (FTTR-Fibre to the Room), combined with power-controlled MyNet Wi-Fi access points in common areas. Such solutions allow establishments to provide the services their clients are asking for using infrastructures that are prepared for the implementation of future services; thanks to the new FTTR technology, this entails some additional advantages such as Capex and Opex savings.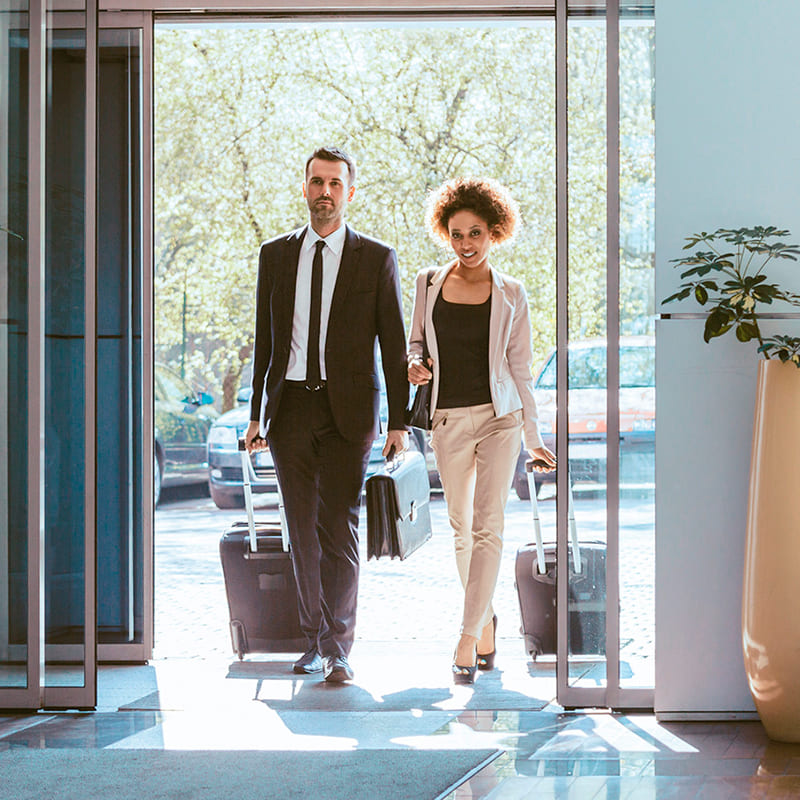 Advanced multimedia services in every room of the hotel
An optical fibre-based comprehensive communications infrastructure for the guest to enjoy television, Internet and value-added content services throughout the hotel premises and specially in the rooms, for the guest to feel perfectly at home.
Furthermore, that same platform streamlines the hotel management processes by incorporating IP telephony, CCTV-based security, personalized messaging, and Digital Signage on specific screens or Totems of the hotel.