TVE Internacional and Canal 24h will now be broadcast in HD from the Hotbird 13B satellite
RTVE is revamping its broadcasts and changing satellites for Europe.
To facilitate the transition, RTVE will be simultaneously broadcast on the Astra 19ÂșE and Hotbird 13B until February 29, 2020.
Starting on March 1, 2020, it will be broadcast exclusively from the Hotbird satellite.
To continue watching these channels, installations must be changed.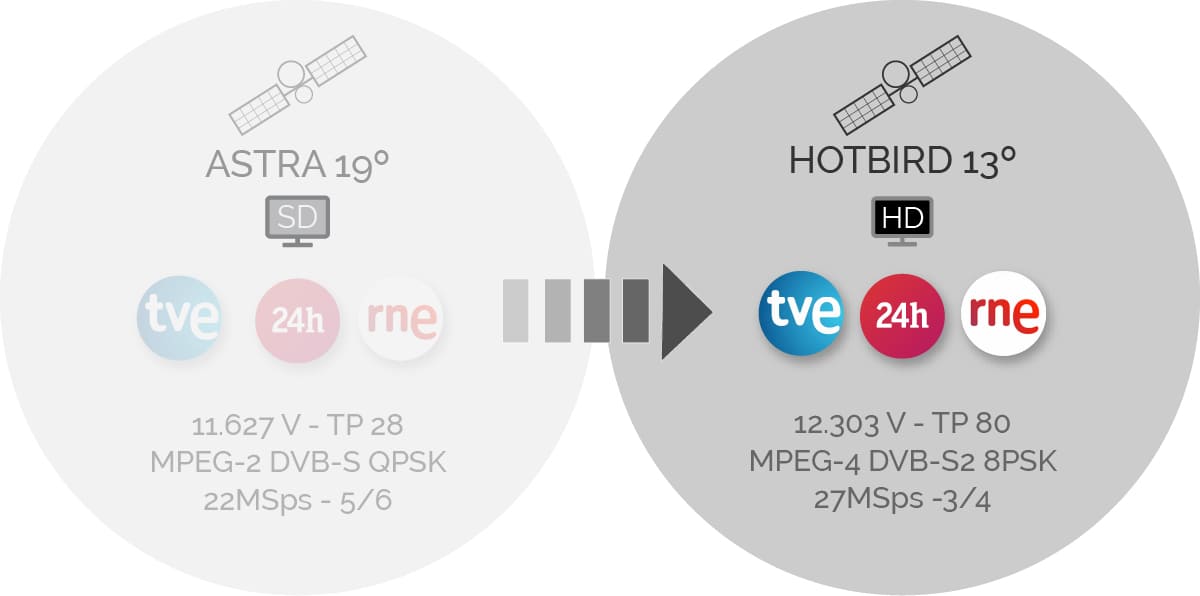 Adapt your installation
Since this satellite change will require satellite dish reorientation, the adjustments needed to continue watching these channels will depend on the individual installation's current set-up.
This change will require realigning the satellite dish or adding a multi-satellite system, in the event you'd like to keep both the Astra 19Âș and Hotbird 13Âș.
Regardless, the headends must be readjusted, and due to the new HD broadcasting format (DVB-S2), a new headend module will have to be added to many installations.