This content is only available in English
RTVE migrates satellite frequencies from Astra to Hotbird before 29th february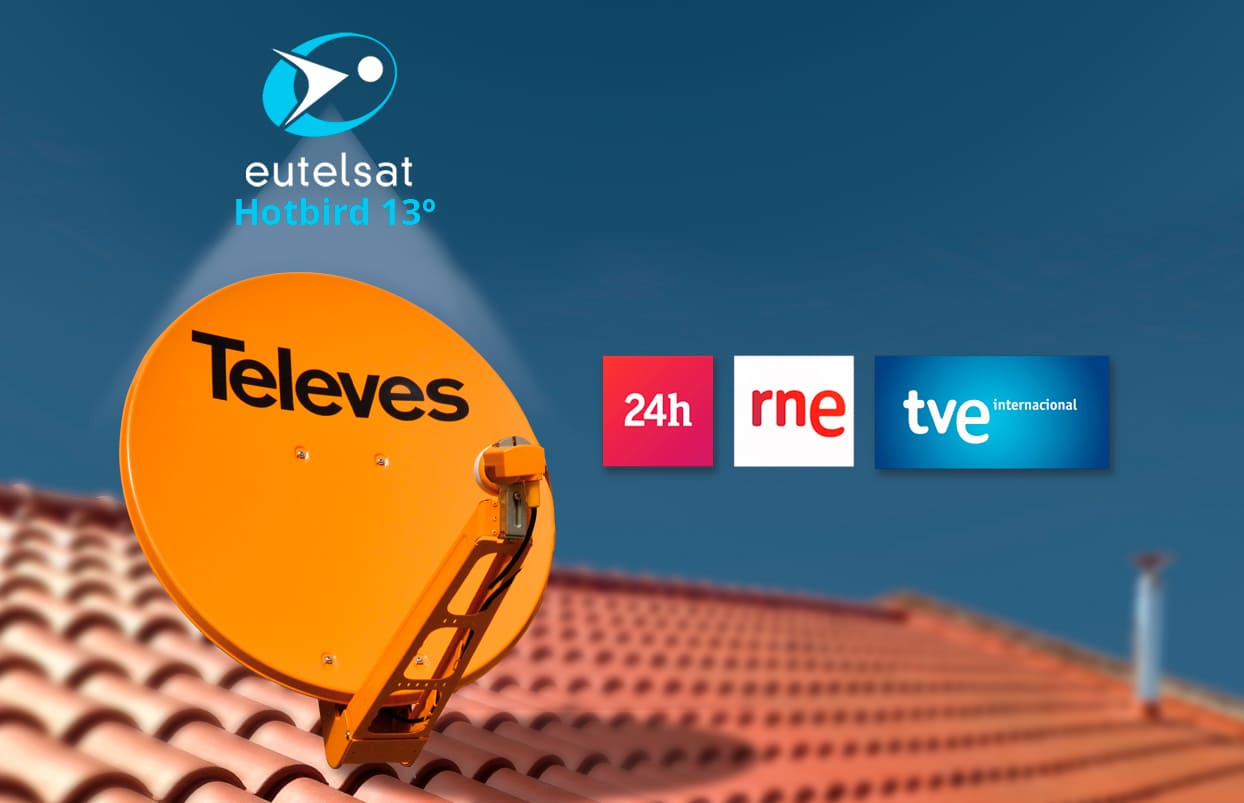 RTVE¬īs satellite change to Hot Bird 13B forces users to realign their sat dishes before 29th of february
Santiago de Compostela, 6th february 2020. Radio Televisi√≥n Espa√Īola, the public radio-television entity in Spain, has reported that channels TVE Internacional, Canal 24 Horas and RNE broadcasts, which were being broadcasted through Astra satellite, have also begun emissions through Hot Bird 13B satellite. This simultaneous broadcast (simulcast), which began on December 15, 2019, will end on February 29. As of that date Astra emissions will cease. This forces users to redirect satellite dishes to the Hot Bird signal before February 29 in order to continue enjoying the services./p>
This migration to Hot Bird 13B satellite responds, according to the public entity, to its commitment to open broadcasts, offering users the best quality conditions. To that effect, Hot Bird 13B provides great coverage throughout Europe, reaching the entire continent and even bordering countries, where the signal can be received using small sat dishes.
As of March 1st 2020, users who have not redirected their dishes to the new satellite will not be able to receive the RTVE signal.
High Definition and evolution to DVB-S2
RTVE has also informed of its decision to begin broadcasting in High Definition on TVE International and Canal 24H, provisioning for the necessary technology in the new satellite.
This evolution from the current DVB-S system to the most advanced and efficient DVB-S2, will require that building installations be fitted with satelltie distribution modules suitable for this technology. Additionally, end users would have to aquire and tune compatible receivers and configure it with the new parameters.
All technical parameters of the satellite broadcasts for the RTVE platform, both current and new, are available at the following links:
---